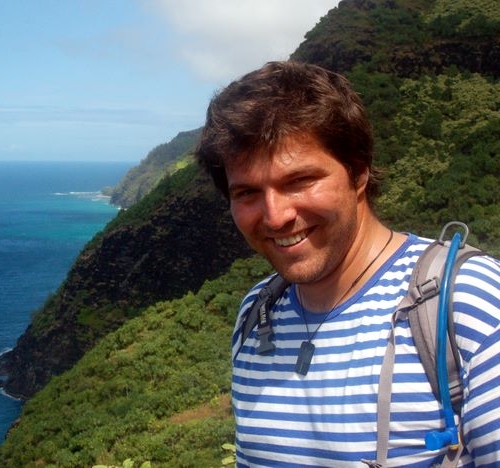 Petko Bogdanov

Assistant Professor
Department of Computer Science
University at Albany, SUNY



Work address:
Department of Computer Science
University at Albany
1400 Washington Ave, LI 67A
Albany, NY 12222
Email:


Education
News 07/2016: Tutorial on "Anomalous and Significant Subgraph Detection in Attributed Networks" together with F. Chen, D. Neill (CMU) and A. Singh (UCSB) at the IEEE BigData'2016 conference.
07/2016: Received a subaward of $70,774 from the grant "Cracking the Color Code of DNA-stabilized Metal Nanoclusters with Rapid Optical Array Characterization and Machine Learning" funded by NSF and lead by E. Gwinn at UCSB. Details
02/2015: Received a SUNY Albany FRAP Grant to support work on dynamic graph mining
08/2014: Joined the department of computer science at University at Albany, SUNY

Research Interests
I am interested in algorithms for scalable mining and management of large and information-rich graphs. Graphs are a useful model for social, information, communication and biological networks and hence analysis of large graphs is essential in all those fields.
For more details, visit my research group page.


Teaching
• Fall 2014: CSI660 Network Mining webpage
• Spring 2015: CSI131 Introduction to Data Analytics webpage
• Fall 2015: CSI660 Mining Massive Datasets webpage
• Spring 2016: CSI660 Mining Massive Datasets webpage
• Fall 2016: CSI403 Algotithms and Data Structures webpage

Research Group
The Data Mining and Management (DMM) lab


Prospective Students
I am looking for motivated students excited about research in data mining. Please, apply to U Albany's graduate program if you are interested in working with me. Students who are currently in the program and are interested in working with me: email me to set up a time to meet and discuss your plans. Also consider taking my graduate-level seminar.


Curriculum vitae
Up-to-date CV here


Links to my profiles in:
Google Scholar
DBLP
LinkedIn
Twitter