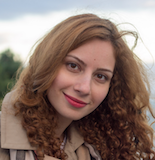 I am an Assistant Professor in the Department of Computer Science at SUNY Albany and founder of the Personalized AI (PersAI) Lab. My research interests include data mining and machine learning with a focus on human-centered applications, such as recommender systems, educational systems, and health applications. Check my research for more specific topics.
I received my PhD and Master's in Intelligent Systems from the University of Pittsburgh, my Master's in Computer Engineering from University of Tehran, and my Bachelor's in Computer Science/Engineering from Sharif University of Technology. More details can be found in my CV.
I have multiple open positions in PersAI lab. If you are interested, take a look at opportunities – funded open positions.
News
04/2021: Honored to receive NSF CAREER award for the project "CAREER: Time-Aware Multi-Objective Recommendation in Online Learning Environments" project link
04/2021: Congrats Chunpai and Siqian for their paper accepted at EDM'2021 conference, titled "Learning from non-assessed resources: Deep multi-type knowledge tracing"
04/2021: Congrats Miley and Siqian for their paper accepted at The AIED'2021 conference, titled "Temporal processes associating with procrastination dynamics"
03/2021: Congrats Chunpai, Siqian, and Laura for their collaborative paper accepted at UMAP'2021 conference, titled "Knowledge tracing for complex problemsolving: Granular rank-based tensor factorization"
01/2021: Congrats Miley and Siqian for their collaborative paper accepted at The Web'2021 conference, titled "Stimuli-Sensitive Hawkes Processes for Personalized Student Procrastination Modeling"