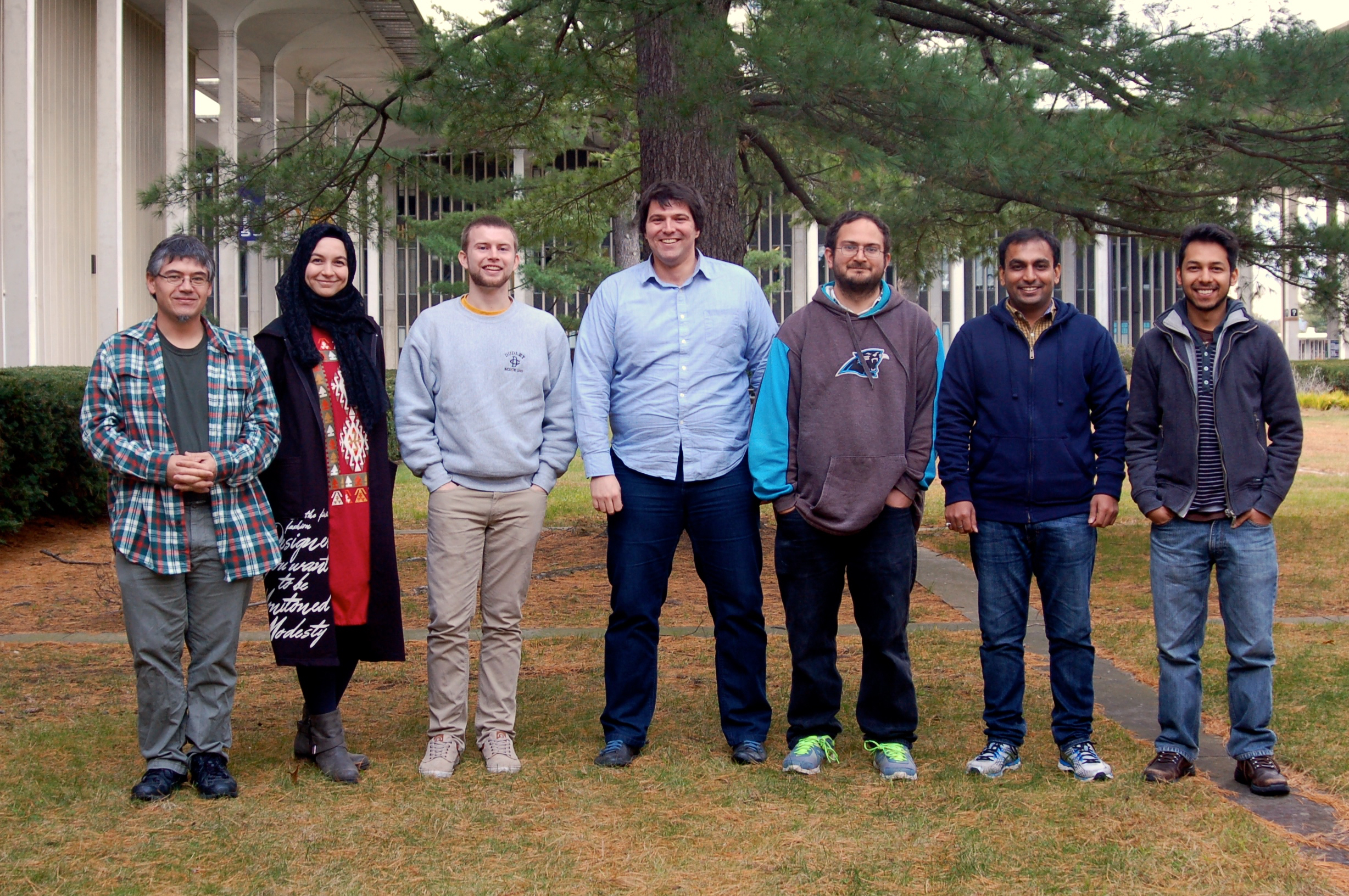 The Data Mining and Management lab at the University at Albany - SUNY does research in algorithms for scalable mining and management of data with a focus on data represented as information-rich graphs. Graphs are a useful model for social, information, communication and biological networks and hence analysis of large graphs is essential in all those fields. For more details on the current and past projects, take look at Research
04 June 2018

We were funded by the Office of Naval Research to employ graph mining techniques for cybersecurity. This is an STTR Phase 1 award in collaboration with Charles River Analytics

03 June 2018

Alex Gorovits received both a departmental travel award and a travel award from SIGKDD to attend the conference in August in London, UK. Congratulations to Alex!

01 June 2018

Our paper LARC: Learning Activity-Regularized Overlapping Communities Across Time with lead author Alex Gorovits was accepted to SIG KDD 2018. It is in collaboration with Ekta Grujal and Vagelis Papalexakis from UCR. Promotional video available here

01 October 2017

We will be participants in the program on Computational Simulation of Online Social Behavior SocialSim funded by DARPA. We are part of a team ucluding University of Central Florida and the Institure for Human and Machine congnition.

18 September 2017

Petko Bogdanov was invited to present the group's research on data-driven materials design at Los Alamos National Lab.

10 March 2017

We were awarded a Presidential Innovation Fund for Research and Scholarship grant on "A systems-oriented framework for mining complex subgraphs" ($41k) with Jeong-Hyon Hwang and Feng Chen.

10 March 2017

We were awarded a seed FRAP-A grant of $9936 for a project on "Learning the Clock of Network Processes".

01 December 2016

Petko Bogdanov was awarded a certificate for highly cited research from the Journal of Poetics.